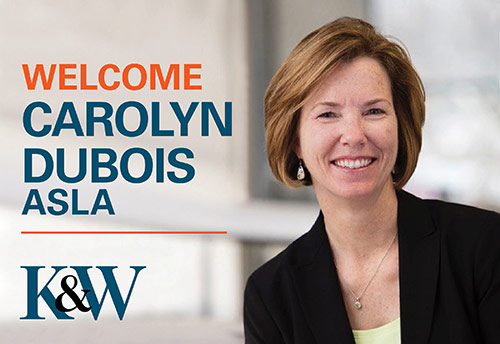 Carolyn DuBois, ALSA brings extensive site design and project management expertise to K&W clients. Her 35-year career includes more than 50 higher education projects, 80 K12 school projects, and 90 athletic facilities for K12, university, and professional sports teams. She has also designed dozens of healthcare, commercial, municipal, and public safety sites.
Several of Carolyn's athletic projects have received Distinguished Facilities Awards from the American Sports Builders Association, including a recently completed NCAA Soccer Facility.
Connect with Carolyn at [email protected].